Kamara van 't Heike wins 1.50m at GCT Valkenswaard
7 June 2021
Kamara van 't Heike, who was sold in 2015 edition of the Dutch Sport Horse Sales, has already achieved several international top results and this weekend they concluded the GCT Valkenswaard competition with a well-deserved victory in the 1.50m class. At CSIO3* Peelbergen, Marlon Zanotelli finished second in the 1.50m class aboard Gloria (s.Bustique) and also Elvis (s.Vegas) provided great DSHS advertising.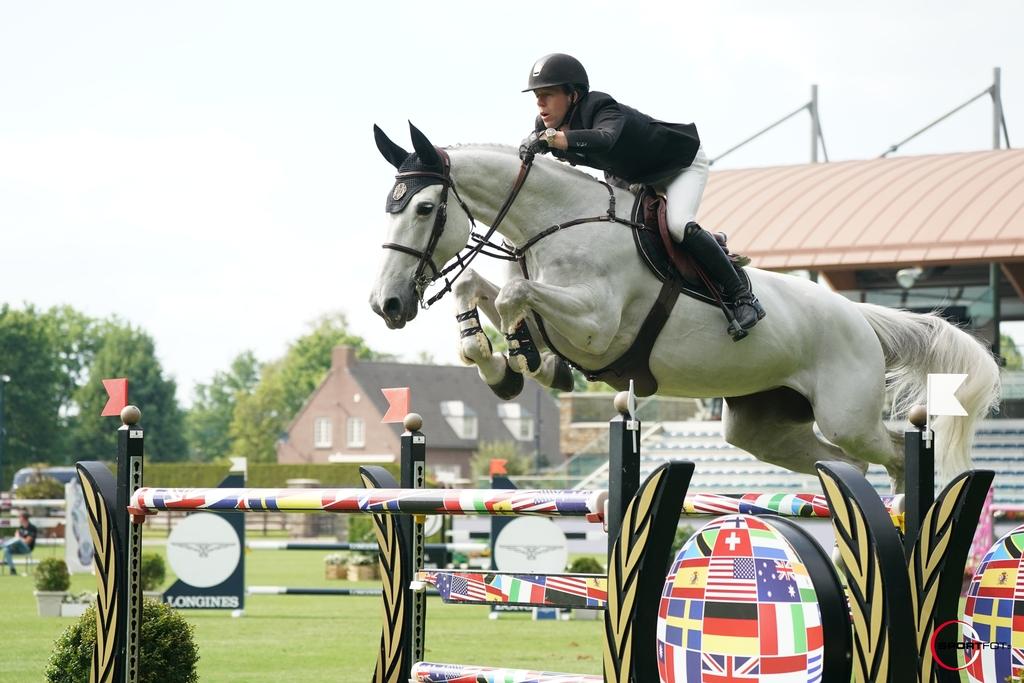 Since the end of 2020, Kamara van 't Heike (s.Epleaser van 't Heike) has been ridden by Maikel van der Vleuten, who took over the reins from his father. The duo is becoming more and more attuned to each other and that resulted in their first victory last weekend. On the final day of the 5* GCT in Valkenswaard, Maikel claimed the win in the Table A 1.50m class together with this eleven-year-old grey mare. With their two clear rounds they left behind a solid field of competitors.
During the first edition of the EEF CSIO3* Peelbergen in Kronenberg, Marlon Modolo Zanotelli jumped to the second prize with DSHS top reference Gloria (Bustique x Coriano) after a fast clear jump-off in the Table A 1.50m class. In Wellington, Elvis (Vegas x Indoctro) made great advertisement. Under Ronan McGuigan, this in 2015 auctioned gelding took the victory in the national Ford's Garage 25,000 dollars Grand Prix.