Illusion, Iris and Charlie Grey international winners
26 July 2021
No less than three horses that were sold in the Dutch Sport Horse Sales in the past, managed to win international classes last weekend. The Don Diablo HX son Illusion even won two classes in Warsaw, while Charlie Grey and his new rider Nayel Nassar took the victory at GCT-CSI5* Berlin.
Already on the first day of the CSIO4* in Warsaw, Edouard Schmitz took the victory in the Youngster Tour aboard the eight-year-old Illusion (s.Don Diablo HX), who was part of the collection of the Dutch Sport Horse Sales in 2019. Also on Friday no one was able to compete with the Swiss rider and his Dutch bred horse and they could claim their second Youngster Tour victory.
New rider
At the beginning of this month, Nayel Nassar took over the reins of Coronado (s.Cassini I) from Francisco Pasquel, who had already achieved many successes at the highest level with the Holstein bred horse born in 2009. Under the name Charlie Grey, Coronado came under the hammer as a four-year-old in the Dutch Sport Horse Sales and at the CSI5* in Berlin, the Cassini I son recorded a victory in the 1.45m against the clock class. Coronado and Nayel Nassar also remained clear in the 1.55m class.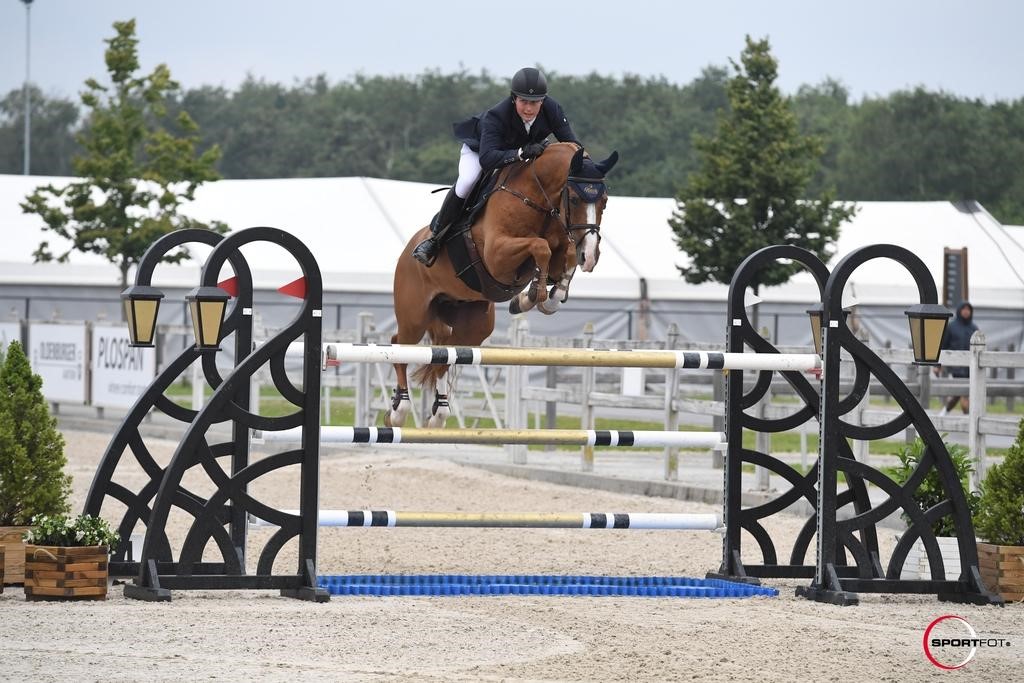 Peelbergen
Also closer to home, DSHS references provided good advertising. At the CSI2* in Kronenberg, the Starpower mare Iris, who was the 'DSHS Youngster of the Year' in 2018, won a class. Under Shane O'Meara, the mare of Manton Grange Stables proved unbeatable in the 1.35m against the clock class on Thursday. The day before they already finished second in the two-phase 1.35m class. The same rider was successful with another DSHS horse which was auctioned in 2017. In the Grand Prix of the CSI at the Peelbergen Equestrian Center, the rider of Manton Grange Stables jumped two clear rounds with the Bustique son Harvard HX. This was rewarded with the sixth prize.