High hopes for 16th Dutch Sport Horse Sales collection
12 August 2019
A year of scouting and selecting has led to a high-quality 16th auction collection of the Dutch Sport Horse Sales. Paul, Emile, Timothy and Michel Hendrix, together with Yves Houtackers, selected 25 young talents for the auction on the 24th of September. This collection includes the two winners of the valuable Stal Hendrix-competition.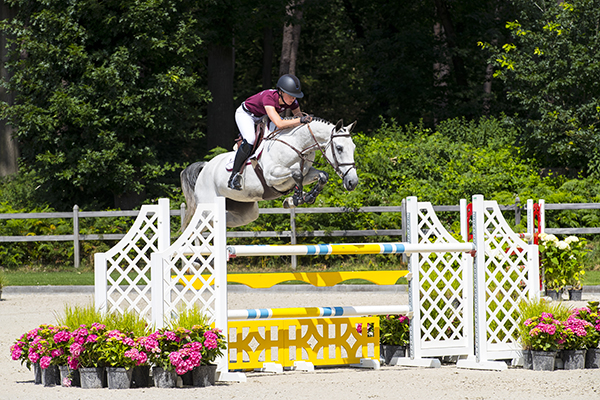 The list of references from the Dutch Sport Horse Sales proves the value of this auction and the selection team's right eye for talent. Top show jumpers such as Apart (s.Larino), Chica B Z (s.Canturano), Coronado (s.Cassini I) and Kamara van 't Heike (s.Epleaser van 't Heike) underline the fact that quality can be recognized at a young age. "It's always a nice challenge to compile the DSHS collection, because we raise the bar every year even a little bit more", says Timothy Hendrix. "We have a very good feeling about this collection."
Winners in the auction
The two Stal Hendrix competition winners Katokyboy HDH (s.Arezzo VDL) and Jean Couture (s.Arezzo VDL) are both part of the collection, and the five-year-old class at Jumping Peel & Maas was won by the for the Dutch Sport Horse Sales selected Jive ZG (s.Zinedine). "I think we have a very strong collection this year. Horses with top qualities for the professional rider, and also very interesting horses for -for example- an ambitious amateur or for the hunter sport. In addition to the aforementioned horses, we also have very high expectations of the Cardento mare Naomi van het Keizershof, and other talents such as the Stal Hendrix competition winner of 2017 Isabella HX and the vice champion of the KWPN stallion show in 2016 I. Wellie R58. Some talents have been in training at Stal Hendrix for several years, others have been purchased in the last few months for this auction. All in all, they form a collection in which we have great confidence."
Collection online
A substantial part of the horses will compete this week at the KWPN Championships in Ermelo, where the Dutch championships for young show jumpers are held. "Ermelo is an ideal place to show the DSHS horses in competition. We're really looking forward to show them!" concludes Timothy Hendrix. The Peelbergen Equestrian Center in Kronenberg is once again the backdrop for the Dutch Sport Horse Sales. The horses will be presented on Monday the 23th of September, followed by the auction on Tuesday the 24th of September.