Good results for Dino, Immanuel R and Coronado
29 April 2019
DSHS ambassador Dino has once again been able to add a wonderful result to his record this weekend. The Vingino son and Brian Cournane ended up on the fifth place in the Grand Prix of CSI5* New York. Other DSHS horses have also performed well, like Coronado who won a 1.45m class in Mexico.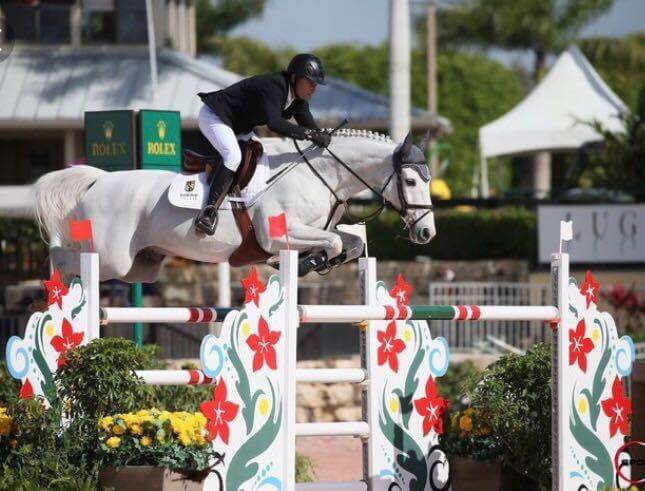 Dino (Vingino x Coriano), bred by Jean Dresen, was part of the Dutch Sport Horse Sales collection in 2012. He started his international career under Anna-Julia Kontio and has been ridden by Brian Cournane since the end of 2016. At the five-star competition in New York they were one of the five combinations that managed to stay double clear in the 1.60m Grand Prix. In the Mexican city Coapexpan, Francisco Pasquel won the two-phase 1.45m class aboard the ten-year-old Holsteiner Coronado (s.Cassini I), who was auctioned in 2013. A day later they added a fifth prize on the same level.
Immanuel R
Last year's revelation, Stal Hendrix competition winner Immanuel R (s.Echo van 't Spieveld) started his international sports career with Johan-Sebastian Gulliksen. Last month they already jumped several clear rounds in the Youngster Tour in Oliva, and last week they successfully competed in Drammen. They were placed in all three Young Horses classes, peaking at the last day with a nice fourth place in the 1.15/1.25m.