DSHS references perform well in the Dutch championships
22 August 2020
Last week it was a successful reunion with several horses that were auctioned in the past in the Dutch Sport Horse Sales. In the Blom Cup – KWPN Championships for young horses in Valkenswaard, references like Ici, Jive Z.G. and Jean Couture have competed successfully.

With a fourth place in the championship for seven-year-olds, the good jumping Douglas offspring Ici (ds.Lux) with Shane O'Meara accomplished the best result in the impressive Tops International Arena in Valkenswaard, where these championships were organized for the first time. This gelding, which was sold to Manton Grange Stables at the Dutch Sport Horse Sales in 2018, jumped very good every day and also showed in the final that he had no problems with the serious 1.40/1.45m courses.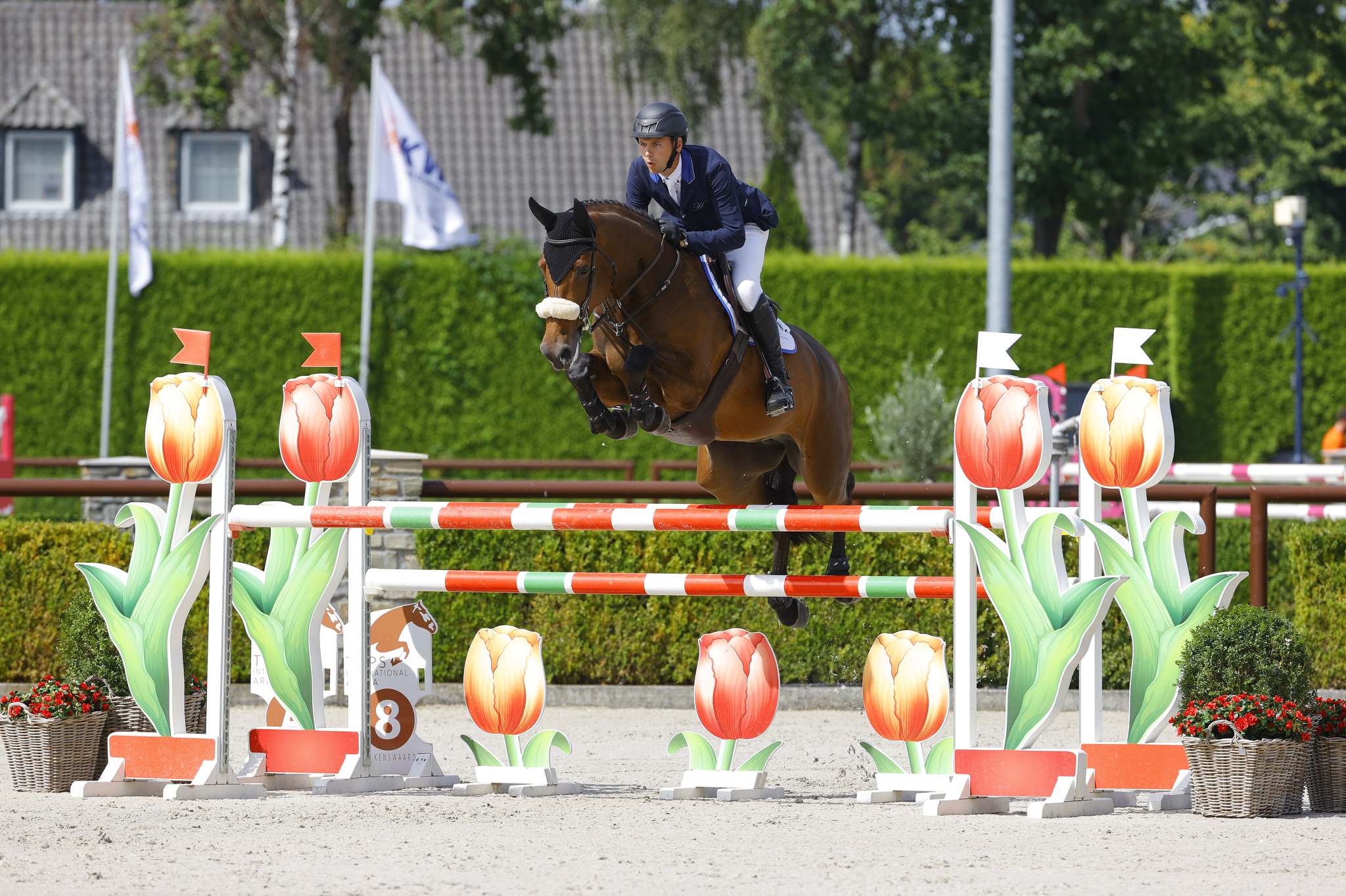 Six year olds
Under Michel Hendrix, the careful and competitive Jive Z.G. (Zinedine B x Diamant de Semilly) had qualified for the final for the six-year-olds and they finished in the 14th place with a clear round in the final. In this championship, the Arezzo VDL offspring Jean Couture (ds.Tangelo van de Zuuthoeve) also made a big impression. He qualified with Shane O'Meara for the final, in which they got an unfortunate mistake. Both horses were part of the collection of the Dutch Sport Horse Sales last year at the age of five.
Finnish champion
Another DSHS reference had performed well in Finland last week. The Flying Dream gelding F. Kalyana Dreams Z (ds.Arthos R), also auctioned in 2019, has won the Racing Trophy Sarjassa 2020 championship for five-year-olds, with Susanna Granroth in the saddle.
Picture Jive Z.G. – DigiShots