Success in GCT Madrid for Chica B Z
20 May 2019
Martin Fuchs has performed well in the final class of the Global Champions Tour in Madrid by finishing second with the DSHS Horse of the Year Chica B Z. Also other DSHS ambassadors have achieved good results this week, including two international classes winner F.Umonia R 6.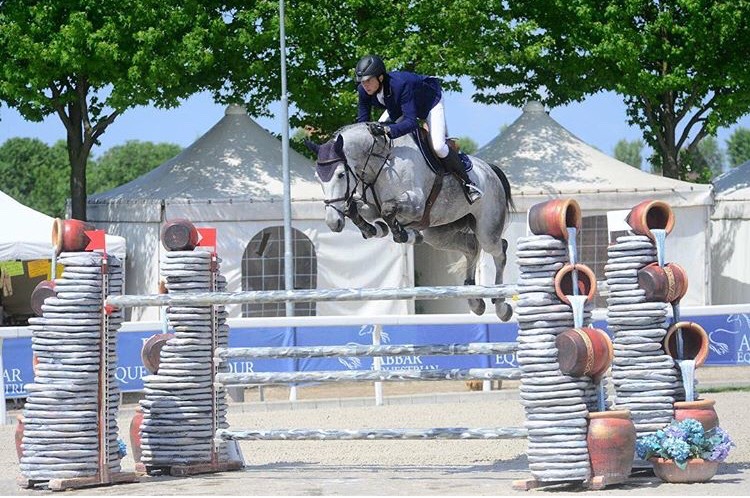 The Copa S.M. El Rey – Volvo Trophy (1.50/1.55m) concluded the Global Champions Tour in Madrid and Frank Schuttert secured a Dutch win aboard Queensland E. Martin Fuchs jumped another clear round in the jump-off with the Canturano mare Chica B Z, and was only a few tenths of a second slower. This mare was bred by the Berben family from Meijel and was purchased by her current owner Adolfo Juri in the Dutch Sport Horse Sales of 2015. With this second place in Madrid they could add 20,000 euros to their winnings.
Two victories in Lier
At the two-star competition in Lier, Boy-Adrian van Gelderen was able to win two classes with the mare F.Umonia R 6 (by Chellano Z). Riding this in 2016 auctioned mare he won the two phases 1.35m class on Friday, and two days later they were again ahead of the competition by winning the 1.40m class. Another DSHS reference is the Applaus mare Elisabeth, who finished third in the Grand Prix of CSI2* Drammen last week. With rider Pal Flam, this by Pieter Schouten and Jurgen van Leur bred mare jumped two clear rounds in this 1.45m course. Elisabeth was auctioned in 2015.