Stewart: "Not only does Private Life jump well, but he's really comfortable to ride"
20 February 2017
WELLINGTON: The American hunting rider Scott Stewart put down an amazing performance with his sic-year-old horse Private Life (Verdi x Voltaire). The combination became second in the $100,000 WCHR Peter Wetherill Palm Beach Hunter Spectacular.
Over the 21-year history of the class, Stewart has been a dedicated participant, but it wasn't until 2016 that he found himself in the winner's circle. This year, Stewart piloted not only the stunning ten-year-old grey Holsteiner gelding to a repeat victory, but also a green six-year-old KWPN gelding, Private Life, to the second place position.
Stewart rode Private Life to a second place finish in the gelding's first Hunter Spectacular. Dr. Betsee Parker owns the 2011 KWPN gelding by Verdi. The gelding was sitting in third place with a score of 88.66 going into the second round, but after topping the second round, earning a 92.33, he finished in second place, tallying 180.99 total points.
"I didn't know what to expect," Stewart explained. "He's always brave and rides like a made-up horse, but he's only just turning six years old. This was his fourth horse show at 3'6″. I was really thrilled with him. He couldn't have been any better. He went really well this week," Stewart stated. "Even though he's the greenest, he's probably my easiest horse to ride. He just acts really grown up and rides like a junior hunter. Not only does he jump well, but he's really comfortable to ride."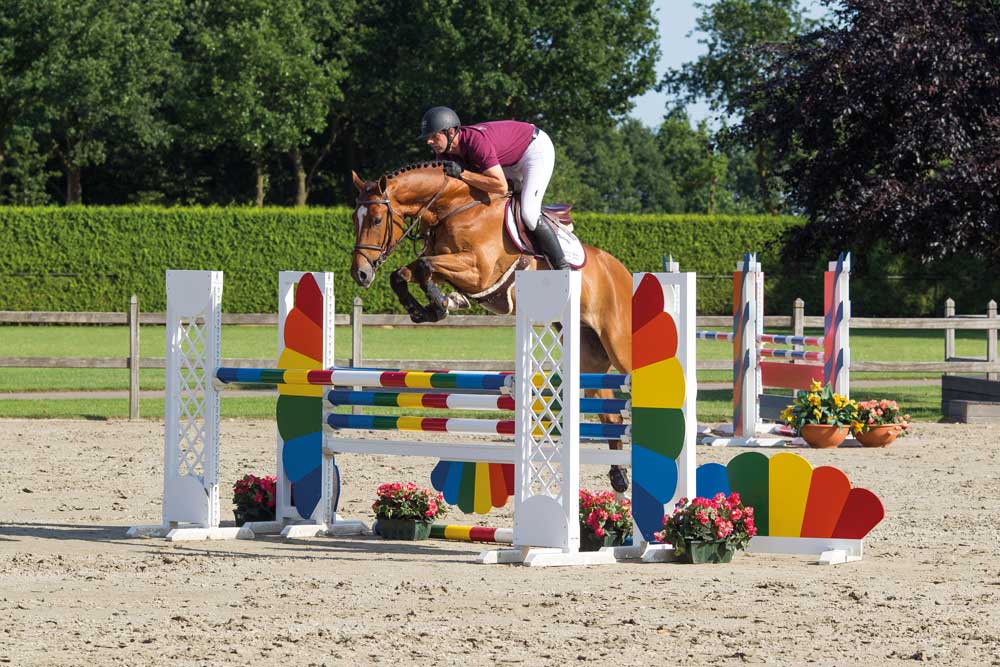 Private Life during the photo session for the Dutch Sport Horse Sales in 2015