Multiple prize winning DSHS horses
24 July 2017
It was another week full of successes achieved by horses sold at the Dutch Sport Horse Sales. Patrick Lemmen won the first 7yo-class in Valkenswaard aboard Fascinating Fortuna, while Hello Senator and Chica B Z showed their skills in Aachen, and also in Megève a DSHS horse was among the best.
Scott Brash and his Hello Senator, formerly known as Everest (s.Carambole), participated in Aachen this week. The 8yo gelding did not leave any doubts about his quality in the impressive Aachener Soers arena. In the Youngsters Cup final (1.45m) they cleared both courses and finished third, while they already had jumped a clear round in the Sparkassen Youngsters Cup (1.40m) on Wednesday. Also Martin Fuchs and his 8yo DSHS horse Chica BZ (s.Canturano) were placed for the jump-off in the Youngsters Cup final.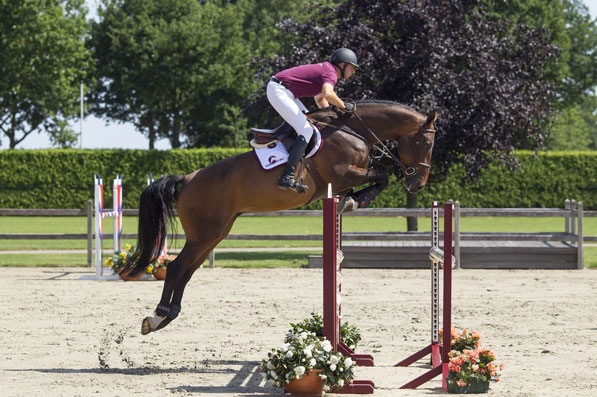 So Fascinating
Patrick Lemmen started his week at the Global Future Champions competition in Valkenswaard very well. He won the first 7yo class aboard the Zapatero VDL offspring Fascinating Fortuna. With this horse, sold at the DSHS in 2015, Patrick was by far the fastest in this 1.35/1.40m two phases course.
Viper Vrombautshoeve Z third
At the CSI3* in Megève, Jullie Welles was able to achieve good results with Viper Vrombautshoeve Z. This gelding by Verdi jumped clear, in a fast time to the third place in the Prix Edmond de Rothschild Héritage (1.50m). In the Grand Prix on Sunday they had one down and were also placed.