Larca van Erpecom and Haufom in action at Jumping Bonheiden
3 April 2017
Larca van Erpecom (Kashmir van Schuttershof x Darco) and Haufom (Tangelo van de Zuuthoeve x Hamlet), both sold during Dutch Sport Horse Sales, came into action during Jumping Bonheiden last weekend.
Tom Slattery and Larca van Erpecom, sold during the DSHS in 2016, participated in the six-year-old category. They rode two good round and became fourth in the final. View their jump-off.
With Tom Slattery holding the bridles, Haufom came into action in the five-year-olds category. With two clear rounds and a very fast time they were victorious! This was not the first time they won. A week earlier, on March 26th, they were the winners in the five-year-olds category in Lier. View their jump-off in Bonheiden.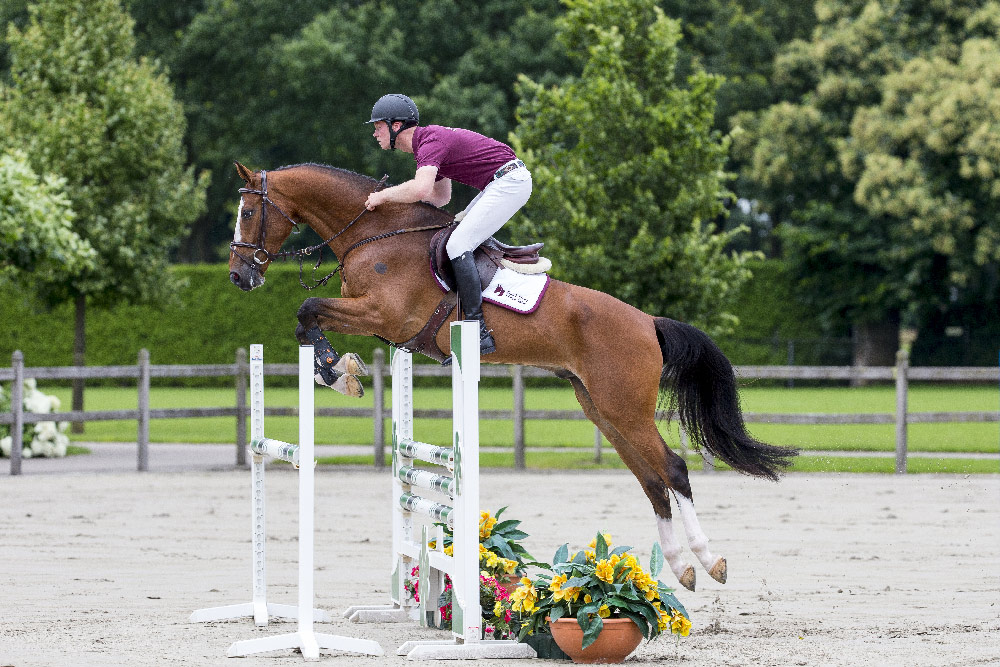 Haufom during the DSHS photo day