High placements during KWPN Championships
13 August 2015
The KWPN Championships are the scenery for the Isah Cup battle for young show jumpers this week. Spectators can see the nations best 4-, 5-, and 6-year-old show jumpers.

Every year, a number of young talents that are part of the Dutch Sport Horse Sales collection, take part in the KWPN Championships. This year was no exception. Michel performed well in the finals with Esperance (Ustinov x Colorado D). Genève EB won the semi finals for the 4-year-olds and made a name for himself in the finals. This resulted in a fifth place. This son of Sandra Boy is being ridden by Rob Heijligers. Escada (Tangelo van de Zuuthoeve x Darco) became sixth in the 6-year-old class.
All these young talents will be auctioned during the Dutch Sport Horse Sales on September 22nd.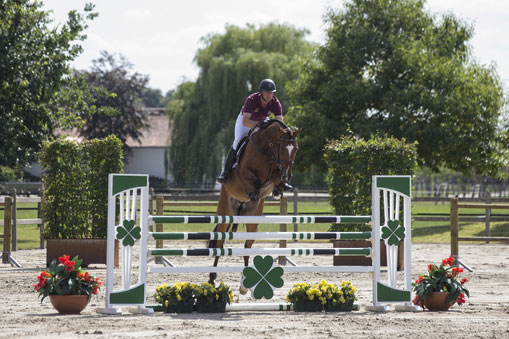 Esperance (Ustinov x Colorado D) performed exceptionally during the KWPN Championships this week.