Great results for DSHS horses owned by Manton Grange Stables
28 August 2018
At the international show in Lastrup, the riders of Manton Grange Stables achieved remarkable results in the 6yo classes. The Tangelo van de Zuuthoeve offspring Haufom won three prizes including the 1.30m class on Thursday.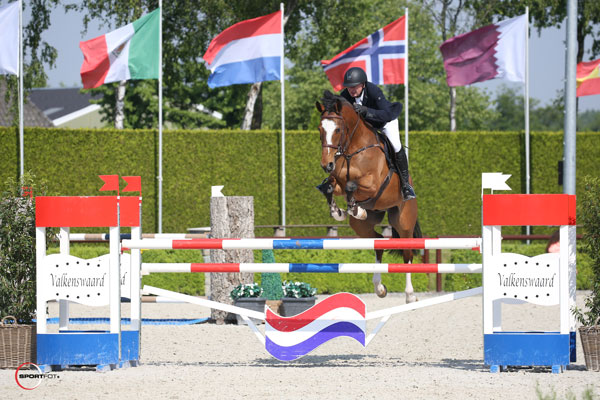 On the first day Haranta (s.Zirocco Blue VDL) ridden by Conor McMahon, Haufom (s.Tangelo van de Zuuthoeve) under the saddle of Tom Slattery and Harvard HX (s.Bustique) with rider Conor McMahon ended up as second, third and fourth in the 1.30m class for six-year-olds. The next day, they finished again all three in the top-four and Haufom even turned his ride into the winning one. In the final on Saturday, the six-year-olds had to compete in a two-phase 1.35m course and the DSHS horses showed their skills again. Haufom and Harvard HX jumped clear in exact the same time and were runners-up, while Haranta was the fastest with one down. Chapeau!
Solid investment
Haufom was sold at the Dutch Sport Horse Sales in 2016 and the other two were purchased by Manton Grange Stables in last year's edition. On the 2nd of October, it's time for new future investments at the DSHS auction.