Fourth place at WC 7yo for Glamour Girl!
16 September 2018
As the very last competitor, Charlotte Bettendorf had the chance to win a medal aboard the high-quality mare Gaesbeker's Glamour Girl in the final of the World Championship for seven-year-old showjumpers today. The fastest time and one regrettable fence down took them to the fourth place. Yet a top performance for this DSHS ambassador.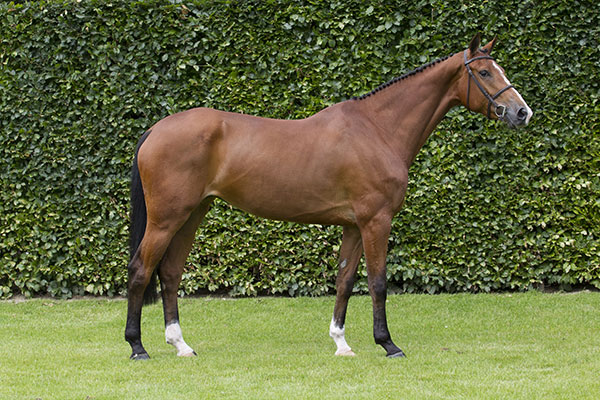 The Zirocco Blue VDL mare was sold in 2016 at the Dutch Sport Horse Sales and she has been under saddle with Charlotte Bettendorf since the beginning of this year. "Last year she participated here in Lanaken in the six-year-old championship with her previous rider Senne Thomas. He gave some advice on how she likes to be ridden. Glamour Girl is quite a bit special, but that is often the case with very high quality horses. She is a true fighter and she has a very good mentality. And as she has shown here today in the 1.45m class, she also has a lot of scope. Way more than I expected in the beginning. I think she has a lot to offer and hope I can ride her for a while!", says Charlotte, who rides Glamour Girl for her owner Francois Mathy.