DSHS star Eretto wins his first Grand Prix
3 September 2017
The 8yo Vinesse offspring Eretto was part of the DSHS collection in 2015 and he made great advertisement today. Ridden by Michel Hendrix this promising gelding won his first international Grand Prix at CSI2* Opglabbeek.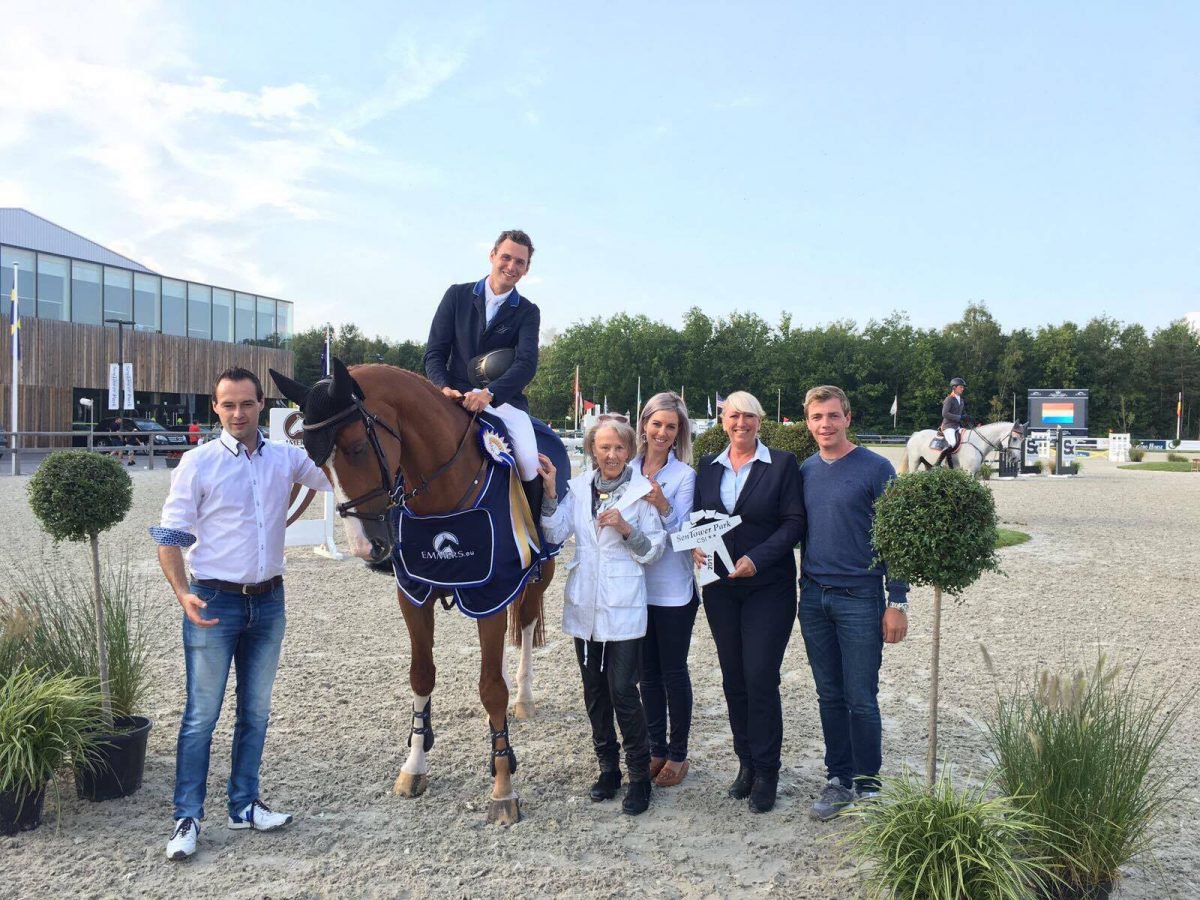 On the first day in Opglabbeek (B.), Michel and Eretto had already offered fierce competition by ending up second in the 1.40m class. It was a perfect leg up to the main class two days later. Over 50 pairs took a shot in the 1.45m Grand Prix of Opglabbeek, and only six of them were placed for the jump-off, including Michel and Eretto. With a magnificent ride they secured their first Grand Prix win at this level.
Fascinating Fortuna 
Another DSHS reference has competed in Opglabbeek this weekend. The Zapatero VDL offspring Fascinating Fortuna was part of the same collection as Eretto, in 2015, and he showed a lot of potential in this CSI2* competition. Ridden by Patrick Lemmen he was runner-up in the 7yo-class on Sunday.
Again Apart
For many years, the Hendrix bred Apart (s.Larino) is proving that future top horses can be found in the DSHS. Last weekend was another chance for him to increase his impressive record. At the CSI5* Stephex Masters in Brussels he and his top rider Pieter Devos were second-best in the 1.50m class on Friday.
Foto Equnews