DSHS sold Clearwater wins GP Tryon
16 October 2017
The Clearway offspring Clearwater, auctioned at the Dutch Sport Horse Sales in 2011, has added a wonderful new highlight to his career this weekend. Under Marilyn Little he took top honors ahead of 43 other pairs in the $130,000 Suncast Commercial Grand Prix in Tryon.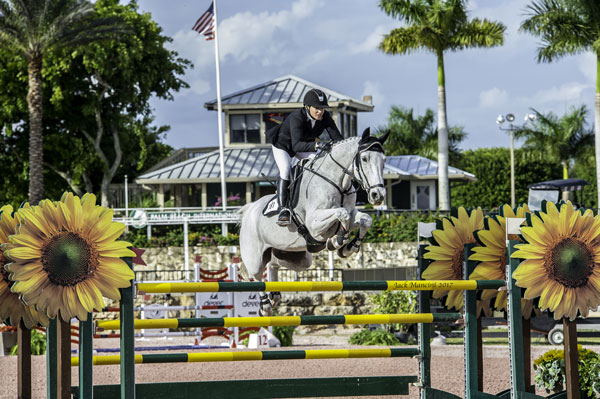 The course saw 44 pairs test the first-round track. Eleven of them returned for the jump-off round, where Little and Clearwater flew to the top of the leaderboard to claim first place. Marilyn said she is happy to break her recent streak of 'one-fence-itis' with a win. "I haven't had great luck lately, so I'm happy to break that now. This is a great venue for Clearwater, and he's really developed a lot here this summer and in the past year. These have been great classes for him to really step up to being a real horse and a top horse. I can really count on him. Besides that, the footing is fast in here, so you can really take a shot at it. And so he's a really fun horse to ride in the jump-off," she continued.
Special horse
Little and Clearwater will contest the $380,000 Rolex Grand Prix CSI 5* next week for the first time together, and the American rider reported that this Grand Prix win is a real confidence boost. The duo then plan to head to Wellington for their winter circuit, where Little will look to compete in the top classes during the Winter Equestrian Festival (WEF). "From here, Clearwater will go to Wellington and will hopefully be a real contender there. He was an eventer initially, tried some jumpers and we decided to see how far he could go. It's been a wonderful ride for us both and he's a really special horse," she concluded.