DSHS horses stand out in Sunshine Tour
18 March 2019
Several horses sold in the Dutch Sport Horse Sales are currently staying in Vejer de la Frontera for the Sunshine Tour. In the fifth week Farianne (s.Indoctro) won several prizes with Richard Howley and Itina (s.Kannan) and Iron Lady HX (s.Bustique) were successful in the six year old classes. At MET Oliva it is Elisabeth (s.Applaus) who upholds the DSHS honor.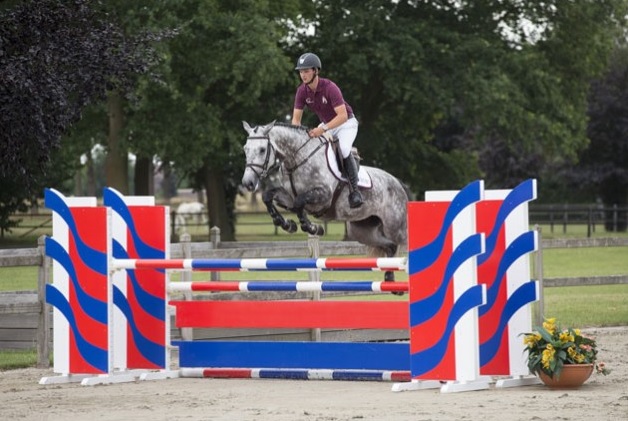 Farianne, auctioned in DSHS in 2015, has been performing well for several weeks in Vejer under Richard Howley, with whom she has been a combination since April last year. In the CSI4* 1.45m class on Saturday, the pair jumped a double clear round and finished this ranking class as runner-up. On Sunday they were again able to claim a spot on stage, with a third place in the 1.45m speed ranking class.
Striking youngsters
In the young horse classes, the Kannan mare Itina and the Bustique mare Iron Lady HX -among others-, caught the spotlight in the Sunshine Tour. Both mares were part of the DSHS collection last year. Under Yves Houtackers, Itina jumped several clear rounds last week and that resulted in a victory on Wednesday. Iron Lady HX also performed well with Efe Siyahi, jumping several clear rounds in the six-year-old classes.
Elisabeth third
Pål Flam takes part in the Mediterranean Equestrian Tour in Oliva – Valencia with the Applaus mare Elisabeth, who was auctioned in 2015. In the 1.45m ranking class on Saturday they achieved a double clear result and their time turned out to be good for the third prize. At the end of February they already claimed the victory in the 1.40m class of CSI3* Lillestrom.