Coronado, Enchanted and Istinov show their skills
4 March 2019
Several DSHS ambassadors jumped into the spotlight this week on American soil. For example, the DSHS ambassador Charlie Grey, who was renamed Coronado, proved his value for the Mexican team in the Nations Cup and Enchanted jumped to third place in the International Hunter Derby. In the Spanish Vejer de la Frontera it was Istinov who achieved another victory.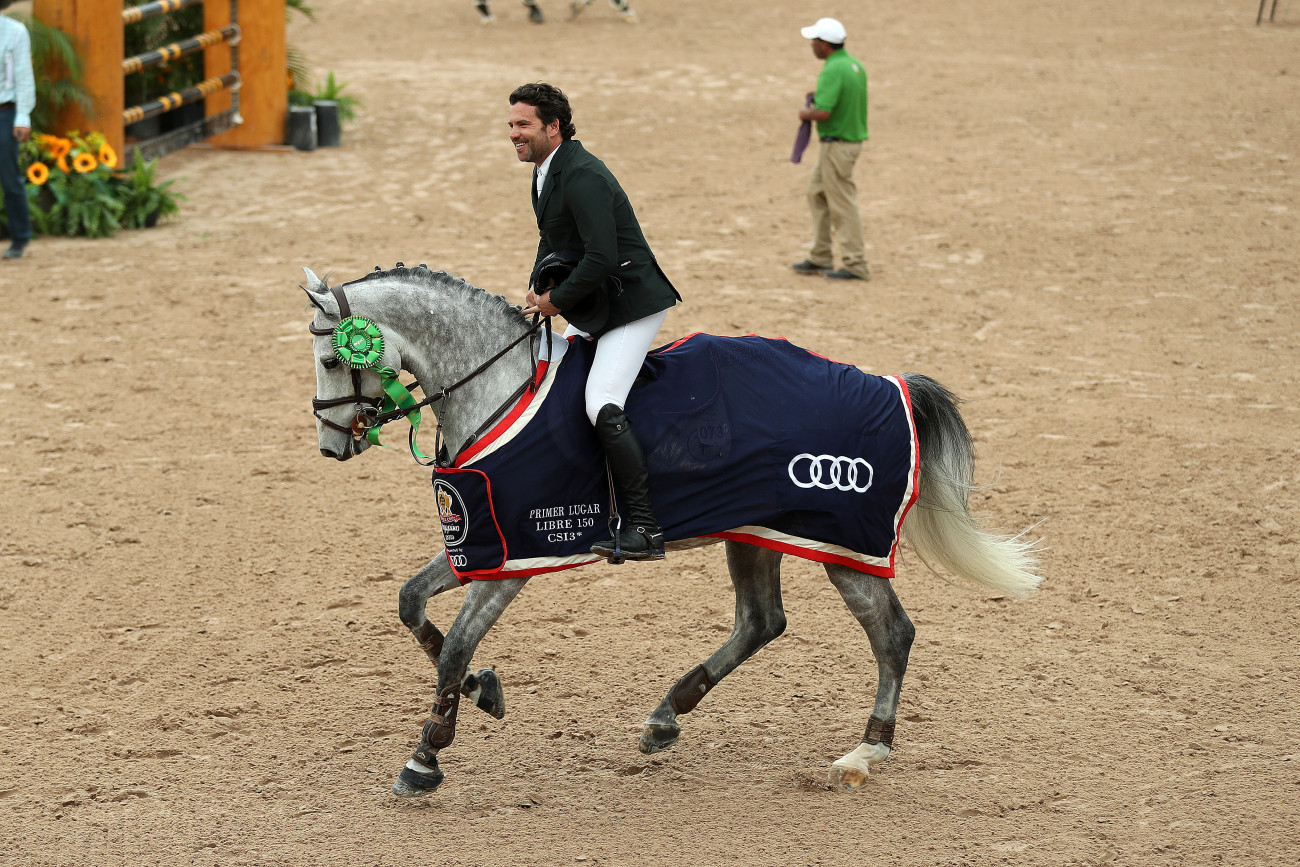 In 2013 Charlie Grey (Cassini I x Acord II, pictured) was auctioned in the Dutch Sport Horse Sales. The then four-year-old Holsteiner showed a lot of potential and since 2016 he is achieving international results under the saddle of the Mexican rider Francisco Pasquel. Exactly one year ago they jumped their first 3* Grand Prix and last month they already won a 1.50m class at CSI4* -W Leon, where they were placed fourth in the World Cup. The pair currently resides in Wellington, where they proved their worth for the Mexican team this weekend by finishing with 4/0 penalties in the Nations Cup.
Top hunter
At the same competition at the Deeridge Farms, the International Hunter Derby was held. The Limburg Foal Auction and Stal Hendrix reference El Primero (by Numero Uno) won this prestigious championship, and for DSHS ambassador Enchanted (s.Bustique) there was a nice third place. This mare was part of the auction collection in 2016 and is now ridden by Kelley Farmer.
YH victories
Under the Spanish sun Omer Karaevli participates with the six-year Ustinov son Istinov in the Sunshine Tour at Vejer de la Frontera and that has already resulted in several prizes. This week, they won the six-year-old class on Wednesday, leaving behind more than 50 competitors. A day later they added a second prize. In the first two weeks of the Sunshine Tour they already claimed two victories, in another class they ended up second and in another class third. Istinov is bred by Jean Dresen from Valkenburg and was sold in last year's edition of the Dutch Sport Horse Sales. Another good reference is Iron Lady HX (s.Bustique), who was also auctioned in 2018. She is doing well with Efe Siyahi in the Sunshine Tour as well, and jumped this week to the seventh prize at the six-year-old class on Wednesday.