Chica B Z takes top honours in GP Kreuth!
11 February 2018
Winning an international Grand Prix, only five months after being awarded DSHS Youngster of the Year. The Canturano mare Chica B Z achieved this terrific result today at CSI2* in Kreuth, where she and rider Martin Fuchs won the top class.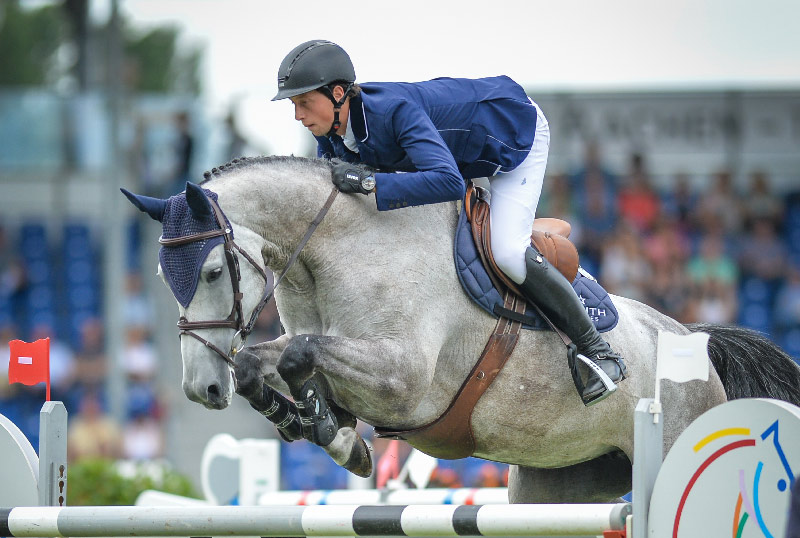 In 2015 Chica B Z (Canturano x Berlin, breeder Mr. Berben from Meijel -NL) was part of the collection of the Dutch Sport Horse Sales, where she was sold to Adolfo Juri. Since the beginning of 2016, Swiss top rider Martin Fuchs has been riding her for this owner and together they have already achieved great successes, including several victories in the Youngster Tour. Two weeks after their 1.50m debut last September, they finished third on this level at CSI5* Lausanne, followed by second places in the 1.45m classes of Villach and Cagnes-Sur-Mer.
Three times in Kreuth
Today in the Grand Prix (1.45m) of CSI2* Kreuth the pair proved to be better than the others by winning this big class. They were the fastest of eight clear duos in the jump-off. On Friday they've already jumped clear in the 1.45m speed class at this German competition, after another double clear result in the 1.40m class on Thursday.