Brighton Bay & Dutsboy on fire in Valkenswaard
14 July 2016
It has been proven again: CSI Valkenswaard is a marvelous event for the Czech rider Emma Augier de Moussac. The young rider has put down good results during the beautiful event at the Tops International Arena in Brabant provence, just like in May this year. American rider Jessica Springsteen also came into action. She was succesfull with the Veron-son Dutsboy.
On Monday July 11th, Emma Augier de Moussac competed with Brighton Bay (by Ultimo – previously called Fulltime Fortuna) during the CSIYH2* on 1.30m level, where they were victorious! The combination also achieved two 1st places and two 2nd places during CSIYH1* for 6-year-old horses in Valkenswaard in May.
A day later the 23-years-old Jessica Springsteen rode her Dutsboy (by Veron) during the CSIYH2* for 8-year-olds on 1.45m level. They finished in 7th place. On Tuesday Augier de Moussac also came into action. She ended up in 8th place during the CSIYH2* for 6-year-olds with her Brighton Bay.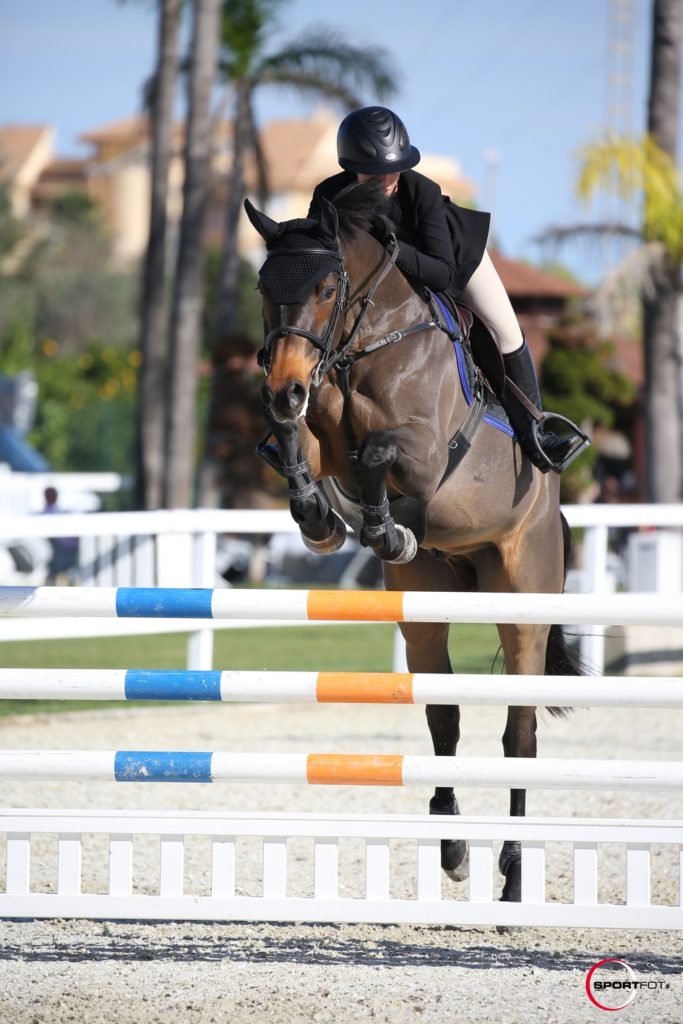 Emma Augier de Moussac with Brighton Bay