Applause in Lillestrom for winning Elisabeth
25 February 2019
Multiple DSHS references are proving their qualities in the international sport. This weekend the Applaus offspring Elisabeth under Pål Flam showed to be a winner. They were victorious in the 1.40m class at CSI3* Lillestrom. Another reference, Flambeau under Savannah Marshall-Barry, won the national Showjumpers Club GP in Cavan.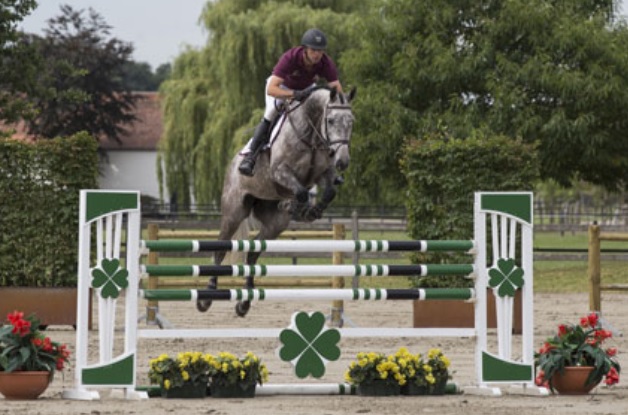 As a foal Elisabeth (Applaus x Colman) was auctioned during the Limburg Foal Auction and six years later she was sold during the Dutch Sport Horse Sales. She started her international career under Yves Houtackers and continued with Line Karlsen Raaholt. Since last summer, Pål Flam has taken over the reins and that has already resulted in many clear rounds. This was also the case during the Norwegian Horse Festival, where they were undoubtedly the best in the 3* 1.40m class.
National results
The Carambole son Flambeau was also auctioned in the 2015 edition of the Dutch Sport Horse Sales. Savannah Marshall-Barry became the new owner and rider, and jumped to the best result in the Showjumpers Club Grand Prix in Cavan (Irl.) this weekend. At the national competition in Sentower Park both Harvard HX (s.Bustique) and Haufom (s.Tangelo van de Zuuthoeve), owned by Manton Grange Stables, jumped clear rounds in 1.30m classes.