Viper Vrombautshoeve placed 4th in GP
20 November 2017
Laura Kraut was one of the top riders competing at CSI2* De Peelbergen last week. Her partner in the Grand Prix was the DSHS ambassador Viper Vrombautshoeve Z, who she has been riding for a couple of months now. They jumped double clear in both the 1.40m class and the Grand Prix.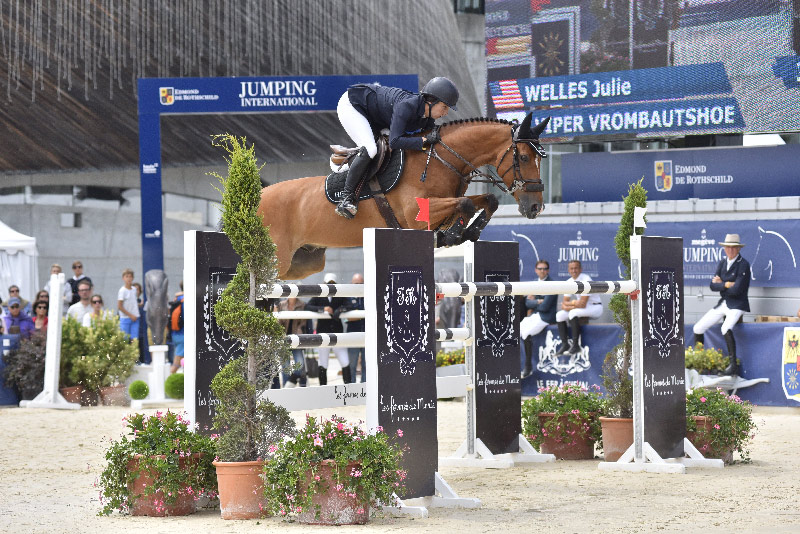 American rider Laura Kraut showed the qualities of the 10yo Verdi offspring Viper Vrombautshoeve Z in Kronenberg. Course designer Henk Linders build a technical and difficult Grand Prix, which wasn't any problem for both Kraut and her horse. Also in the jump-off of this Parkhotel Horst GP they jumped clear and finished in the fourth time.
Great start
Viper Vrombautshoeve was part of the collection of the Dutch Sport Horse Sales in 2013 and was sold to Kraut's partner Nick Skelton. He was ridden successfully in the international classes by Emma Heise and Julie Welles, and is a combination with Laura since August this year. In that month, they immediately ended up second in an 1.50m class at CSI5* St. Moritz.