Record breaking edition of Dutch Sport Horse Sales 2013
24 September 2013
Tuesday September 24th 2013
The tenth edition of the Dutch Sport Horse Sales will go down in the books as "phenomenal". The auction of the talented 4-, 5- and 6-year-old jumping horses broke all the, already substantial, records yesterday evening.
 This evening unprecedented high prices were paid for the exceedingly strong collection put together by Paul and Emile Hendrix, Yves Houtackers and Neil Jones. This evening's success is the result of a ten-year clear vision of breeding and sport.
Sales totalled over €2,717,000. With a total of 28 horses auctioned, the average price paid was € 97,035.71. The absolute star of the auction was the horse Duplikaat (Eurocommerce Toulouse x Kojak). This fantastic jumping talent finally changed owner for €360.000. Duplikaat is leaving forAmerica.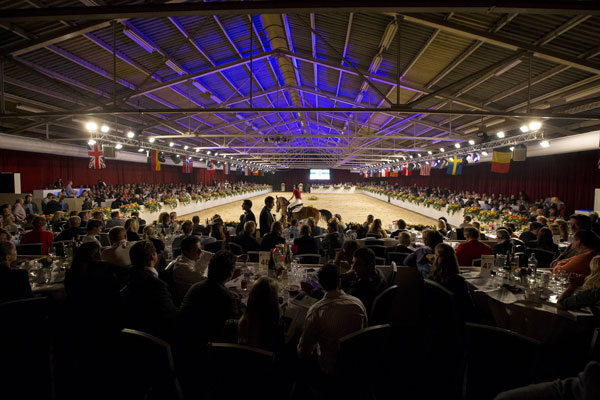 Another future top talent sold for a top price was Don Juan VL (Canturano x Indorado). This striking son of the Holsteiner stallion Canturano was sold to America for €325,000. Don Juan VL's dam previously produced the mare Bestinov (Ustinov x Indorado) who, until this afternoon, was the all-time record holder of Dutch Sport Horse Sales, after being sold to Russia in 2011 for €290.000.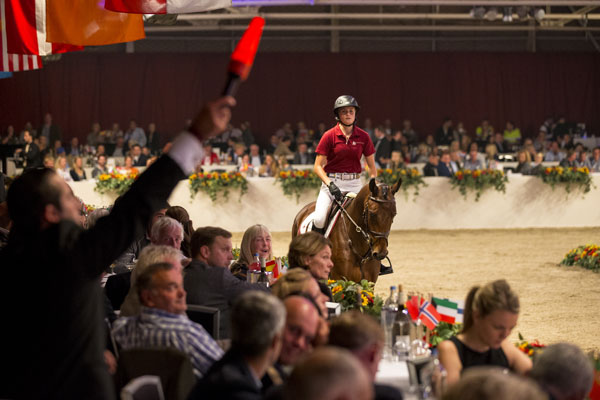 Another favourite in the collection who lived up to all expectations of her, was Zira van het Kapelhof. This Zurich x Quickfeuer was knocked down by auctioneer Koen Olaerts at €235,000. The grey mare is leaving for Great Britain. Only one horse from the collection is staying in The Netherlands.
At the same time, the "Horse of the Year Award", a prestigious prize that is annually awarded to the jumping horse that has created furore in the international jumping sport, was also presented. This year it was won by Anyway (No Limit x Farmer). Anyway won, amongst other things, the 1.40m inWiesbaden, ridden by Denis Lynch. Anyway is now currently ridden by Brit Samuel Hutton. In June they came second in the Grand Prix of the CSI2* San Remo. John and Lisa Hales received the award as they purchased Anyway during the Dutch Sport Horse Sales in 2010.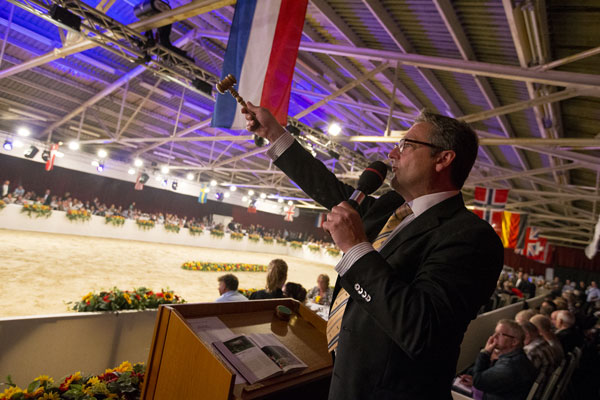 Paul Hendrix, commenting on the evening: "The strength of this edition of the Dutch Sport Horse Sales" is that many international clients have taken the time to travel to Weert. We really appreciate that and are also very proud of it. We had a tremendous amount of confidence in this year's collection. The quality across all the age categories was exceptionally good.  During the past few weeks we noticed that there was a lot of interest being shown but this result exceeded all our expectations."