Great performances of Hello Senator, Eagle Eye and Gerton
18 July 2017
The Carambole-offspring Hello Senator was auctioned in the DSHS in 2013, and is heading for a grand future under the saddle of Scott Brash. At the GCT competition in Chantilly this 8yo gelding was runner-up in the 1.55m class and other auction horses came to great performances this week as well.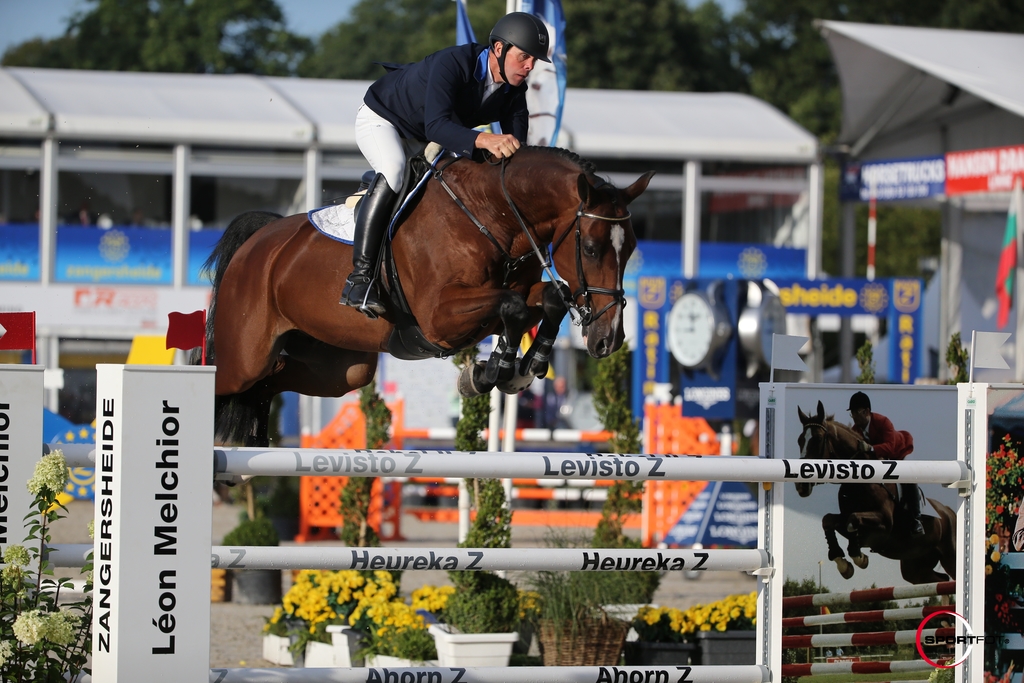 Hello Senator is formerly known as Everest and was winner of the bronze medal at the WC for seven-year-olds last year, ridden by Luc Steeghs. Top rider Scott Brash took over the reins in February this year and Hello Senator's development has been remarkable. Last week he jumped the 1.55m courses in Chantilly very easily and cleared both rounds. They finished in the second time so the 8yo Hello Senator could add a new highlight to his already impressive record.
Eagle Eye VDP in Knokke
Another talent which was auctioned in 2013 was successful at CSI3* Knokke Hippique last week. Brieanne Dofort started the 8yo Eagle Eye VDP (s.Ustinov) in one of his first 1.45m courses and they have showed their great potential. With only one fault for time they ended up on the seventh place.
Unbeatable again
Just like in the first week, Katharina Offel and her very successful 6yo Gerton (s.Ukato) have managed to win a young horse class at Knokke Hippique. This week they were unbeatable in the 1.25m two phases class.