Gerton and Hilton prevail in Youngster Tour
6 February 2018
DSHS horses have jumped into the spotlight at several international competitions last week. At CSI3 * Offenburg Katharina Offel and the Ukato-son Gerton were once again too good for the competition in the Youngster Tour, while Niels Bulthuis and Hilton (s.Contendros) triumphed in the Youngster Tour of Opglabbeek. The DSHS 'Youngster of the Year' has also performed well.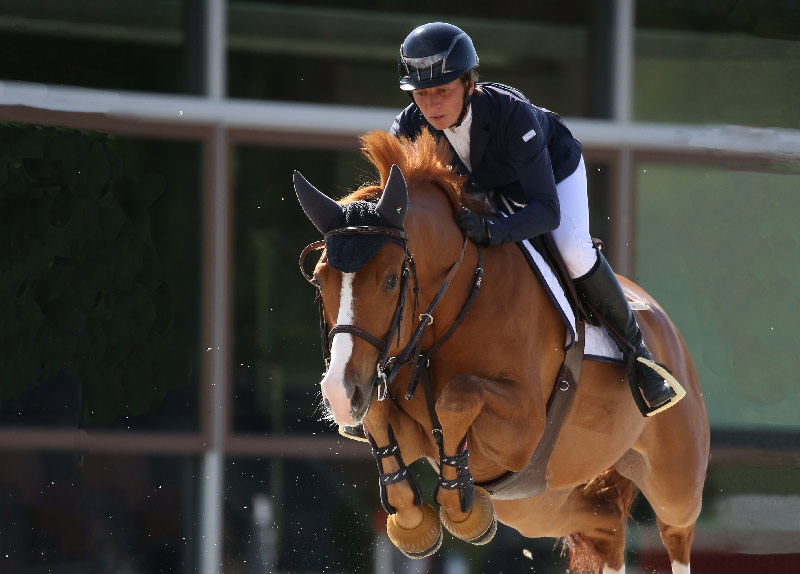 The Youngster Tour final at CSI3* in Offenburg was a delicate 1.40m class but that wasn't any problem for the 7yo Gerton. Ridden by Katharina Offel this Ukato-son has already won a lot of young horse classes, after he was sold at the Dutch Sport Horse Sales in 2016. Also in Offenburg nobody was able to cope with the lightning-fast clear round of Katharina and Gerton.
Go go Hilton
The talented Contendros son Hilton is out of the same DSHS collection. What Gerton and Hilton also have in common, is that they both are successful in the Youngster Tour. Under the saddle of Niels Bulthuis, Hilton cleared the course of the 5/6yo-Youngster Tour at CSI2* Opglabbeek in the best time. They won on Sunday, while they already finished sixth on Saturday.
Second-best Youngster
In Villach, at the Glock CSI3*, Martin Fuchs jumped to an excellent result with his 9yo Chica B Z. Last year, this Canturano mare was awarded as 'DSHS Youngster of the Year' and she now jumped to the second place in the 1.45m two phase special on Saturday .