Gerton and Cescha M continue their winning moods
6 November 2017
Isabelle Lapierre rode the DSHS ambassador Cescha M to the fifth place in the Canadian championship this week. Also the Dutch Sport Horse Sales auctioned Gerton was able to add another great result to his record at MET Oliva, ridden by Katharina Offel.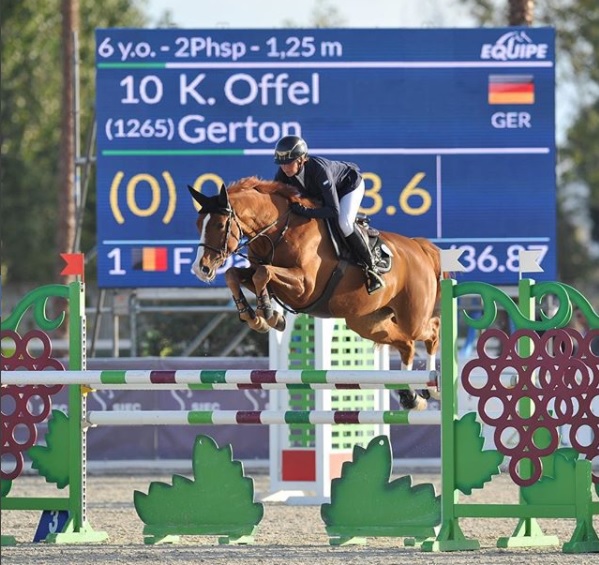 During the Mediterranean Equestrian Tour in Oliva, Katharina Offel has repeatedly won prizes with her superior 6yo Gerton. This week she won the international class for 6yo on Thursday with this Ukato offspring, who was sold in the DSHS in 2016. They were no less than seven seconds faster than all the others. Two days later they could add another top placing by claiming the second spot in the 6yo class.
Cescha M fifth
In the Canadian championship, which was won by Amy Millar, Isabelle Lapierre finished as fifth with her competitive Diamant de Semilly mare Cescha M. With only 5.86 penalties they ended just next to the stage. It's another great result for the pair that has already won two World Cup qualifiers this season. Cescha M was sold in the DSHS in 2011.