Cuba is USEF Horse of the Year!
20 January 2018
What a wonderful news, as the DSHS ambassador Cuba (s.Namelus R) is awarded USEF National Horse of the Year today. It's an outstanding achievement for the recent successes of this top hunter ridden by Victoria Colvin, which was sold in 2011 at the Dutch Sport Horse Sales.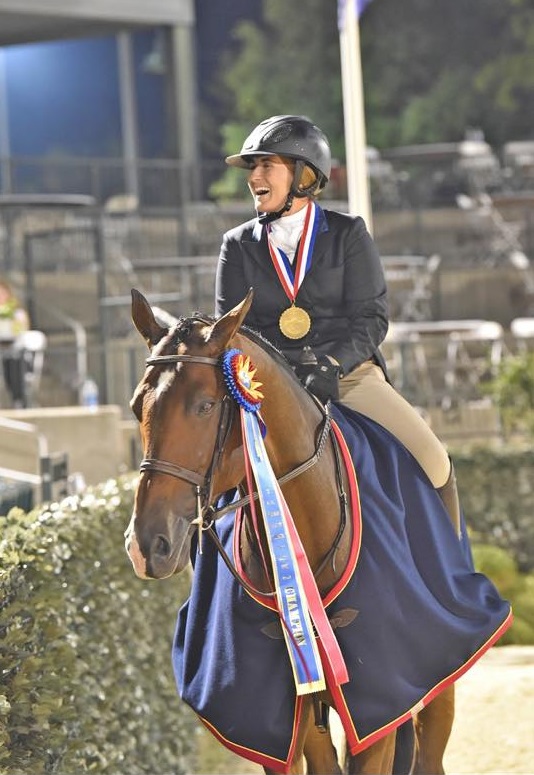 In August last year, Tori Colvin won the 2017 USHJA International Hunter Derby Championship with Cuba after already showing an unprecedented progression in the winter season in Florida. Cuba is owned by John and Stephanie Ingram, and he earned the most votes in this prestigious election.
The 10yo gelding Cuba, bred by the Dutch breeder Hans de Roover, had an impressive year in 2017. Having proven himself a successful hunter, Cuba started his campaign as a Derby horse just one year ago. With rider Tori Colvin, the pair stood out at the United States Hunter Jumper Association (USHJA) International Hunter Derby Championship in August, placing third in the Classic Round, winning the Handy Hunter Round, and finishing as the overall champion by a significant margin of 9.75 points. Cuba closed the competition year as the USHJA International Derby horse with most money won. Over the course of only five competitions, Cuba earned $55,853.