Collection Dutch Sport Horse Sales online
11 August 2015
The collection of the annual Dutch Sport Horse Sales auction is being announced today. The totally renewed website contains the 28 horses counting collection, including videos, pictures, pedigrees and additional text. The 12th edition of the Dutch Sport Horse Sales will take place at Equestrian Center 'De IJzeren Man' in The Netherlands on September 22nd.
The auction is an initiative of Paul & Emile Hendrix, Yves Houtackers and Neil Jones. They gathered a group of talented 4-, 5- and 6-year-old show jumpers.
Presentation: Monday September 21st – 19.30 hours
Auction: Tuesday September 22nd – 19.30 hours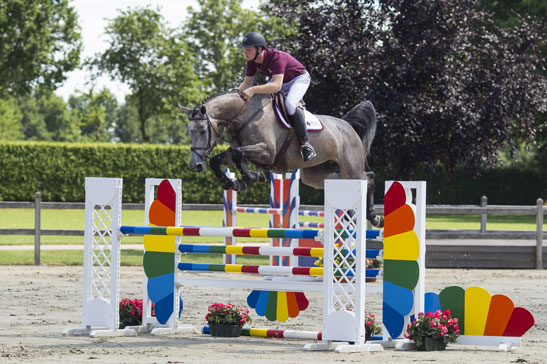 Chica B Z (Canturano x Berlin) is one of the 27 horses from this years collection.